---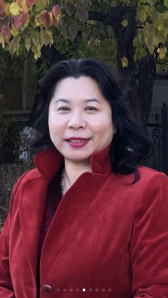 Our school aimes to provide foreigners high-quality education and give students a support to plan a colorful life for thier future.
 The lesson is made students for going to college, specialised training college or being a postgraduate.

 Not only this, we also aim to give a kind of education which includes studying Japanese culture and customs to make a friendly relationship through international exchange..
Yamato Foreign Language School
Principal MIYAZATO YUKA
School Profile
Name  Yamato Foreign Language School
     (やまと がいご がくいん)
Set up December, 2015
Instructor 7 People
Staff   3People
Fixed students 100 people
Location
〒242-0021 Toyoko building, 3 Chome-5-9, Chuo, Yamato City, Kanagawa Pref.


Tel :046(240)0722
Fax :046(240)0723
E-mail:yfls2016@gmail.com

---
学校沿革
2017年4月

The original entrance ceremony.

2016年10月

Enrolling the students for April 2017.

2016年9月まで

Prepare for opening.

2015年12月

Set up